Whiplash Treatment from Our Auto Accident Injury Treatment Chiropractor in Smyrna
Dr. Ara Leguizamon and the health team at East/West Spine and Rehab is your auto accident injury treatment chiropractor in Smyrna. If you live in or around the Smyrna area and have been involved in an auto accident, we encourage you to visit East/West Spine and Rehab for a complete evaluation. Even if you are not experiencing pain, Dr. Leguizamon examines your spine to prevent lasting injuries and symptoms.
Our car accident treatment plans are made to bring you a faster recovery, less discomfort and improve your overall health. Whether you are feeling neck pain, back pain or discomfort from a car seat belt injury, we have effective treatment options. Our whiplash treatment is designed to ease neck pain and help your body recover into a healthier alignment.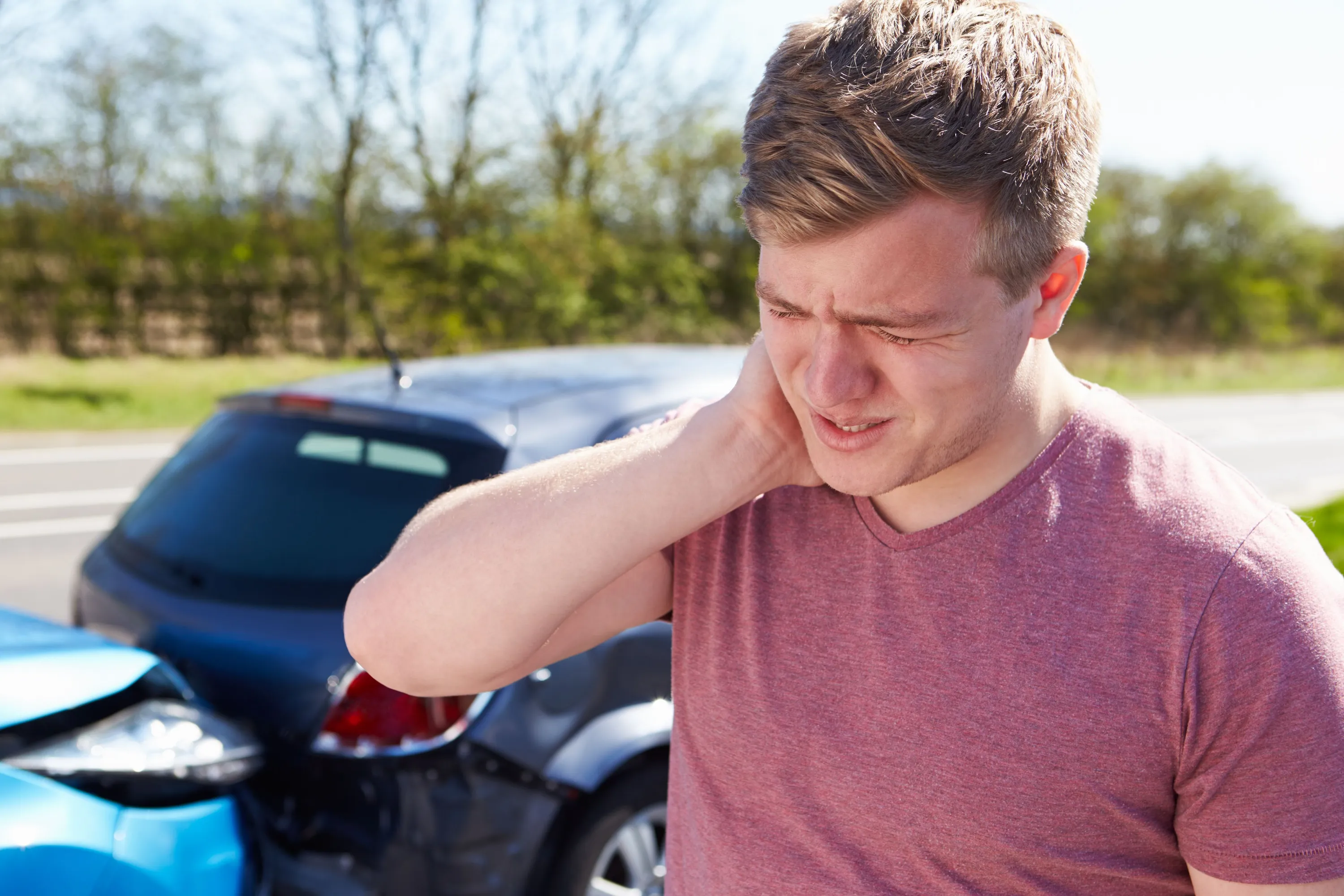 Whiplash Treatment
Symptoms of whiplash may appear soon after your accident or you may not feel the discomfort for days. Since whiplash occurs when your head snaps forward and backward during a collision, the damage to your vertebrae and muscles needs to be evaluated. Symptoms of whiplash can occur even at slow-moving speeds of approximately 5 miles per hour, so it is important for Dr. Leguizamon to evaluate your condition. Our chiropractor listens to your symptoms and examines the position of the vertebrae in your neck and upper back. During an accident, these vertebrae may shift and place pressure on nerves and discs. In addition, the muscles stretch to compensate for the exaggerated forward and backward head movement. Whiplash symptoms to look for include:
Neck pain
Upper back pain
Shoulder pain, which may also be from a car seat belt injury
Dizziness
Difficulty concentrating
Blurry vision
Limited range of head-turning ability
Contact Our Smyrna Chiropractor!
East/West Spine and Rehab reduces your whiplash symptoms and positions your body to recover. Our Smyrna chiropractor uses a combination approach for your car accident treatment. Your care plan may include the use of chiropractic adjustments to position the vertebrae into pain-free alignment. Our health team may use laser therapy to repair the muscular damage.

The lasers reach the deeper layers of muscle cells to promote healing. We may also use electrical stimulation to repair damaged muscles across your upper back and neck so that they can return to support your head in a healthy and strong way. As you progress through whiplash treatment, we may show you exercises to stretch and strengthen your neck. This restores mobility and helps you avoid injuries in the future. Our auto accident injury treatment is natural and works with your body's healing abilities. Our goal is to improve your overall health as we heal your whiplash. You may notice a reduction in your pain after the initial visit or your body may require a series of treatments before you feel relief.
Chiropractic care is an effective whiplash treatment and the sooner you begin, the sooner you feel better. Please contact us quickly after your accident by calling 770-432-5600.