Personal Injury Treatment Chiropractor in Smyrna
Injuries are a part of life. Some people go years without an injury and some people get a new injury every few weeks. But there are many reasons why injuries happen. For one, a career choice can lead to multiple injuries. Life choices and poor stretching are other ways that injuries occur. But what really matters is how you take care of yourself when you have an injury. Some people will let the injury heal itself while others might seek out medication or help from a doctor. Whether you have minimal back pain from a car accident or you pulled your hamstring while jogging at the gym, chiropractic care is a fantastic solution for pain management. If you live in Smyrna, GA or surrounding areas, be sure to reach out to the chiropractic specialists at East West Spine and Rehab. Dr. Ara Leguizamon has been serving the area as a top-notch chiropractor for over six years and she's always dedicated to providing outstanding health solutions.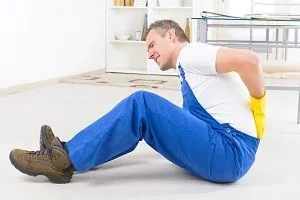 Types of Personal Injury
The unfortunate truth is, there are many different types of personal injury. From falling off your bike to tripping down the stairs at work, personal injury can happen anywhere. However, personal injuries are usually caused by the following:
Auto accidents
Sport activity
Muscle strain
Running
Riding bike
Weightlifting
Slips and falls
Improper stretching
Injury is all around us. It's up to you to do what you can to get back into the game. For fast and effective injury relief, East West Spine and Rehab can help. We can get you started on a simple, easy-to-follow treatment plan that will get you healthy in no time.
What to Expect From Our Experts in Smyrna GA
If you ever have a personal injury, the professionals at East West Spine and Rehab would be delighted to help. Our conservative treatment options are focused on eliminating pain without the use of drugs and ineffective techniques. Once you come into our office for an appointment, we'll complete a full-diagnostic of the problem to help decide the best treatment plan for you. If you have a joint injury, we can correct a spinal misalignment that can ease the pain almost immediately. Spinal decompression is another technique we use to fix herniated discs. Furthermore, we may show you rehabilitative exercises and stretches to help you heal more quickly.
Contact Our Chiropractor in Smyrna GA for Your Next Appointment
Sometimes a small chiropractic adjustment is all you need to completely heal from a painful injury. Located at 1385 Highlands Ridge Rd SE Ste C, Smyrna, GA 30082, Dr. Ara Leguizamon and her amazing team are geared towards solving all of your personal injury needs effectively. To make an appointment, call us at (770) 432-5600.