Our Smyrna and Mableton Chiropractor Offers Natural Sciatica Pain Relief & Management
At East West Spine & Rehab, our Smyrna and Mableton chiropractor meets patients from all lifestyles who are suffering from sciatica pain. He provides natural pain relief that is free of invasive interventions or drugs, making our services safer for the whole family!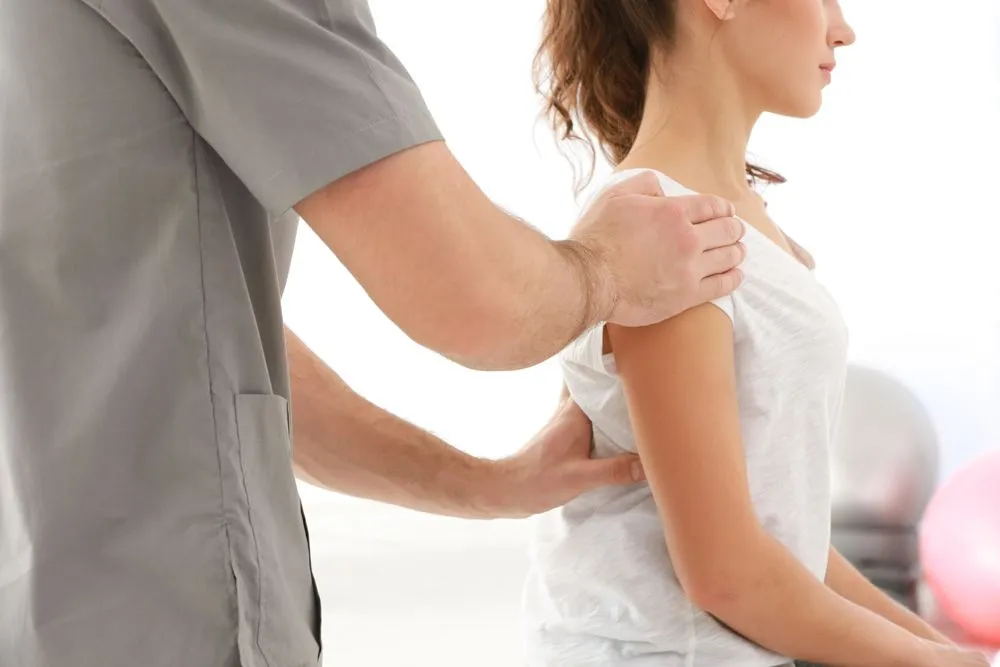 What is Sciatica?
Sciatica is a syndrome that happens when a part of your sciatic nerve is compressed; usually by an injured spinal disc or narrowed/misaligned joint space (other possible causes include an injured muscle or more rarely a tumor). Your sciatic nerves (one on the right side and one on the left side) exit your spinal cord in the lower back area.
Symptoms & Causes of Sciatica
Here are some telltale symptoms of a pinched sciatic nerve:
Low back pain (the muscles in the low back area may be tense and sore in a reflexive guarding response to the underlying pinched nerve)
Pain that goes down the buttocks and back of the leg; this pain often feels sharp, radiating, shooting, burning, or searing
Numbness and weakness in the leg (may extend down into the foot); a person may have difficulty lifting their toes in some cases
The pain can come and go or get worse after prolonged standing or sitting. People who have physically demanding jobs, people who smoke, people who are obese, people who perform frequent heavy lifting, people who sit or stand a lot (e.g., nurses, truck drivers), and people in their middle ages tend to be at a greater risk for experiencing sciatica.
Sciatica Treatment from Our Chiropractor Serving Smyrna and Mableton GA
To relieve symptoms of a pinched nerve, our chiropractor in Smyrna and Mableton can offer a variety of services, including:
Spinal decompression: this non-surgical technique puts a gentle traction or "pulling" force on the spine; what this does is realign the spinal joints, guides displaced discs back into normal position and relieves pressure on the pinched nerve
Chiropractic adjustments: gentle adjustments trigger the release of analgesic hormones and neurotransmitters in the body and can provide natural pain relief
Corrective exercises: our chiropractor will assess your specific needs and can create an individualized exercise program that safely addresses impairments including inflammation, weakness, and mobility limitations
Lifestyle guidance: how are your daily actions at home and at work contributing to your sciatica? Dr. Leguizamon can educate you on ways to improve posture, body mechanics, ergonomics, sleep habits, stress management strategies, and nutrition in order to promote nerve tissue healing.
Contact Us to Learn How Chiropractic Care Can Help You at East West Spine & Rehab
To schedule your appointment, contact us at (770) 432-5600 or visit us at 1385 Highlands Ridge Rd, Suite C in Smyrna, GA.