Experience the Benefits of Chiropractic Care for Shoulder Pain in Mableton & Smyrna
Dr. Ara Leguziamon has been providing chiropractic care for shoulder pain in Mableton, Smyrna, and surrounding Georgia communities for over six years. Chiropractors are highly trained clinicians who can assist with healing in the entire body, but many people are surprised to learn that chiropractors "do more" than just treat spines. Consider just how many types of shoulder injuries we treat at East West Spine and Rehab Clinic!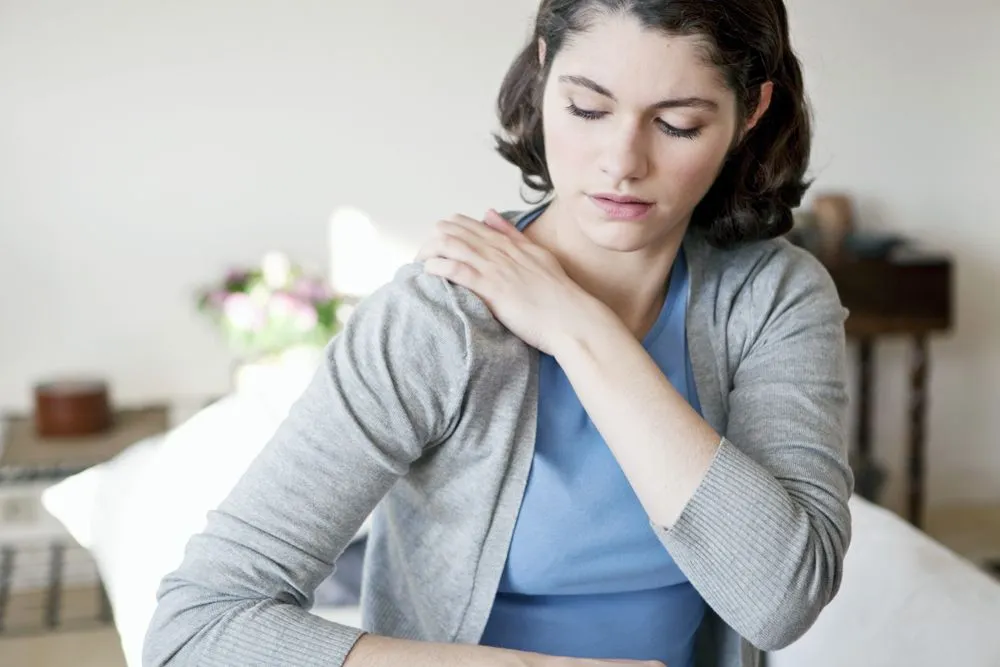 Common Causes of Shoulder Pain
Shoulder Dislocation: joints which have "popped" out of place can be painful and more at risk for instability and re-dislocation
Should Bursitis: small fluid-filled sacs, which typically reduce friction around tendons and bones, can become irritated, inflamed, and painful
Frozen Shoulder (Adhesive Capsulitis): a history of upper extremity surgery or injury can cause connective tissue around the shoulder to become extremely stiff, leading to pain, reduced mobility, and muscle weakening and imbalance
Rotator Cuff Strains and Tears: the many small stabilizing muscles around your shoulder can become damaged due to poor posture or body mechanics, causing painful arcs of motion, tenderness, and dysfunction
Tendonitis: chronic irritation to tendons in the shoulder area (sometimes called impingement syndrome) can lead to tenderness, weakness, and stiffness in the shoulder and during certain movements or positions of the shoulder
How our Chiropractor in Smyrna Can Help You Find Relief for Shoulder Pain
At our East West Spine and Rehab Clinic, our chiropractor offers both non-invasive, pharmaceutical-free services which can treat both symptoms and causes of your condition. For instance, your shoulder pain and dysfunction may respond positively to:
Electrical stimulation: the use of gentle electrical currents to stimulate nerve fibers within the skin and disrupt the transmission of noxious (pain) signals within the central nervous system
Cold laser therapy: low energy light waves confer biological healing effects through a process called photobiomodulation; cellular metabolism increases to accelerate cellular repair and tissue healing
Chiropractic adjustments, including spinal decompression: your shoulder is intricately connected to your spine via a complex array of connective tissues (this connection is often referred to as scapulothoracic rhythm), so by maximizing the integrity and alignment of your spinal muscles and joints, you can also improve the mechanics, position, and movement of your shoulder
Postural and lifestyle counseling: learn safer ways to move during work, exercise and sport, or any other daily activity to reduce tension in the shoulder area and prevent recurring problems.
Contact our Chiropractor in Smyrna for Shoulder Pain Relief
Contact East West Spine and Rehab Clinic by calling (770) 432-5600 to connect with our experienced chiropractor. Begin your individually crafted journey toward shoulder pain relief with our Smyrna chiropractor today